Homeowners living in the Greater Toronto Area know just how devastating and sudden spring floods can be.
A heavier-than-average rainstorm or an unusually violent spring melt can wreak havoc with the already overtaxed drainage systems in the cities along Lake Ontario, and the people who suffer most are always independent homeowners.
News reports say that the floods of 2018 cost a total of $80 million in insured damage. On top of the financial burden this places on homeowners, this number also represents untold inconvenience and frustration on the part of tenants who had to move out of basement apartments and landlords who lost months of revenue — not to mention those who lost irreplaceable personal property that had been stored in basements ravaged by floodwater.  
As Canadians prepare for what may be an equally unpredictable flood season in 2019, many homeowners in the GTA are making plans for how they can minimize flood damage or avoid it altogether. While no one can control the weather, with the help of Morrison Plumbing & Mechanical, there are ways to make your basement flood proof in the event of flood conditions.
If you want to explore the ways that expert plumbing services in Toronto can help you prepare your home for spring floods, Morrison Plumbing & Mechanical is the best place to start. We have extensive experience solving plumbing and water damage emergencies in the GTA, and we provide a broad menu of services that can help you make your home watertight.
Here are just 3 of the ways we can help you prevent flooding in your basement this spring:
1. Make Sure Your Drains are Cleared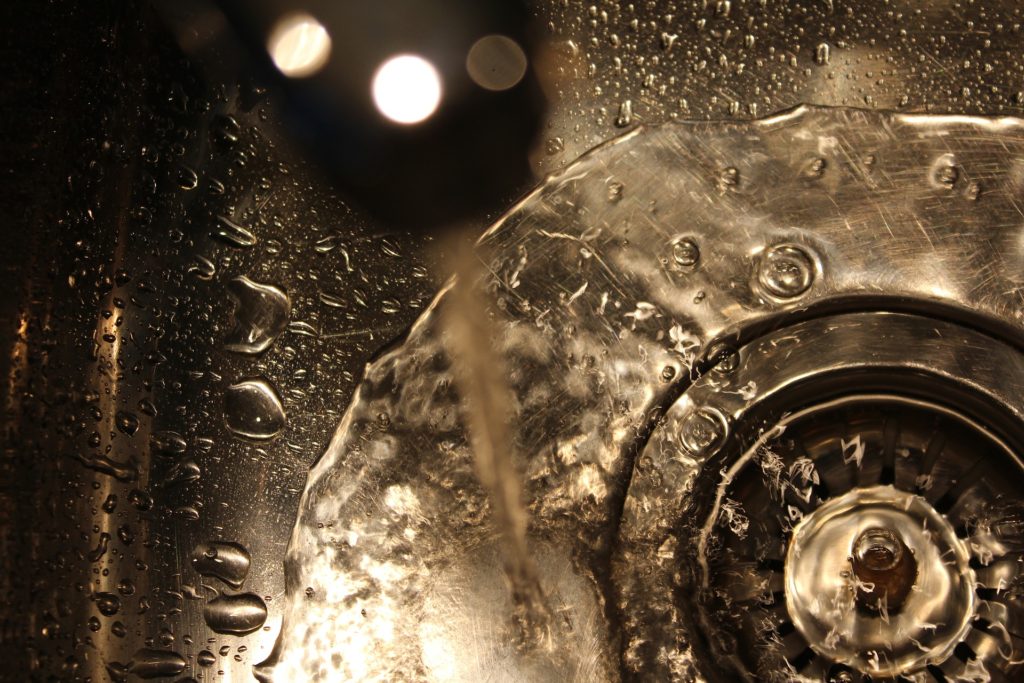 Avoiding flood damage is, essentially, about managing water flows. This means taking care of your drains. While you can't do much about your city's drainage grid, you can make sure that your own pipes don't get backed up due to clogging and debris.
Most drain clogging problems are the result of debris build-up in the pipes. While it's generally a good practice to avoid flushing or washing common blocking agents like dental floss, fats, oils, or grease down the sink, if you've noticed that your drains are taking longer than normal to clear, there's probably already a problem — one that it will be important to fix sooner rather than later.
Unfortunately, unwanted material builds up and solidifies over time, which means that the longer you wait before cleaning your drains, the worse the problem will be. And in the event of a flood that places excess stress on your home's already struggling drainage system, it can lead to even greater damage.
If you are worried about the state of your drains, book an assessment with Morrison Plumbing & Mechanical. We can advise you as to the most efficient way to clean out your drains, so they work well when you need them most.
2. Get Proactive: Install Flood Prevention Devices
Making sure your drains are clear is an important step, but if you really want to ensure that your home is prepared for spring floods, you should also consider installing a flood prevention device. Backwater valves, for example, have proven to be a highly effective way of protecting against basement flooding.
Backwater valves essentially ensure that sewage leaving your home only goes one way: out. If the city's sewage system starts to back up, the valve will close and prevent upstream flow. In neighbourhoods that have outgrown their sewage infrastructure, backwater valves are an essential way of stopping sewage backup into your home, and installation is in many cases subsidized by the government.
This is why, if you are looking for a professional plumber in the GTA who can help you combat spring flooding, you should hire Morrison Plumbing & Mechanical. Not only do we have the experience and knowledge necessary to help you equip your home with the best flood prevention devices on the market, but we also know how to get the best deal from subsidy tools designed to help homeowners flood-proof their homes.
3. Look at the Big Picture
While we pride ourselves on being a plumbing company that offers emergency service twenty-four hours a day and seven days a week should you have issues with flooding or clogged drains, if you learn more about our company you will quickly discover that we can also help with a wide range of other plumbing and mechanical issues in your home.
For example, we can also help you with the installation of new faucets and sinks, we do garburator repair, and we can also help with water heaters and softeners. Your home's water and waste systems are part of an integrated whole, and no matter what your particular issue is we have the vision and experience to see the picture.
Effective flooding prevention comes down to ensuring that every water and drainage related function in your home is working properly, as it should. If you are worried about flooding this spring, call us before you have a problem, and we can help you guarantee that your home is waterproof from top to bottom.
The flooding of the Toronto Islands in 2018 was a rude reminder to many Torontonians that as the impact of climate change worsens, the weather will only become more unpredictable. Residents in the Toronto Islands have been pragmatic in their rebuilding efforts, but all Torontonian homeowners need to get their heads around the changing reality of flooding in southern Ontario.
Fortunately, there are measures you can take today to protect your home from the worst spring flooding. Between pragmatic measures aimed at cleaning out your drains to the installation of new flood prevention devices, there's never been a better time to get proactive.
Call Morrison Plumbing & Mechanical today, and find out how we can help you make your home's drainage system more effective and resilient!