Toilet Repair And Installation Services in Toronto
Clogged Toilets
A toilet can get clogged for many reasons. If your toilet backs up and your plunger is not helping you out, then do not hesitate to contact Morrison Plumbing and Mechanical right away.
New Toilet Installations
Toilets installed before 1994 use a good deal more water than current models. The government has regulated how much water a toilet should use, and advancements in plumbing have made those regulations easier to follow. To give a more historical perspective:
Before 1980, toilets used about 7 gallons per flush
After 1980, toilets were required to use just 3.5 gallons per flush
Recently, ultra-efficient models now only use 1.6 gallons per flush
Saving water is an excellent way to become more environmentally friendly and to help the monthly budget. We welcome you to purchase a toilet from the store of your choice then seek our plumbing services to have it installed. We can also help you select a toilet, deliver it and install it.
Running Toilet
If you hear water running in your toilet tank for extended periods of time after flushing, then your toilet is likely leaking. You could be wasting up to 200 gallons of water daily. The problem may be coming from a fill valve, a broken overflow tube or a flapper valve. Morrison Plumbing and Mechanical can provide you the required help to fix the leak in your toilets.
Morrison Plumbing & Mechanical Offers you Toilet Repair And Installation Services in Toronto: 24 hours a day, seven days a week with no additional charges for after hours or weekend.
Explore More Services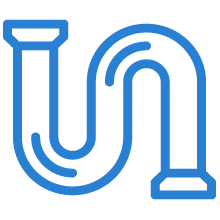 Clogged drains are a nuisance – unwanted materials taking up residence in your pipes. These issues are a gradual build-up, meaning these pesky drainage become durable and grow into tough blocks.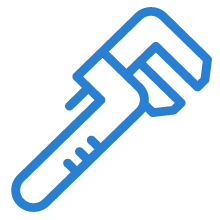 Have a sewer back up? Need a sewer line repair? Our team of experts can help you fix any issue your home is experiencing.

In a finished basement, this can damage the foundation of your home, ruin the flooring and walls, damage furniture, and leave lingering problems like mold growth.