Drain Repair Services in Toronto
Causes of Drain Damage
Tree roots are the most common culprits when we are confronted with sewer line damage. Tree roots grow towards wet and moist areas (your drain pipes) and can make their way over time into the smallest of cracks. The roots, therefore, cause significant damages and often lead to the need for underground repairs. Less often, foreign objects such as children's toys can become lodged in the pipes. Other factors such as use and age of the pipes or extreme changes in temperature can also cause the sewer line to break.
Full Drain System Inspections & Repairs Services
Morrison Plumbing & Mechanical proudly provides professional, reliable, and efficient drain repair services. We can help you with full drain system inspections to identify the exact source of your problems. Leaking pipes can be a difficult problem to diagnose. Sometimes, the problematic area can be hidden behind walls or cabinet doors. You can often tell if you have a leak in your house by a heavy mildew scent around the area. Discoloration in walls or ceiling tiles can also be indicative of a leak.
Camera inspections help us find clogs, roots intrusions, or cracked crushed or misaligned pipes. Our experienced team members will provide you with detailed descriptions of the condition of all of your accessible drain lines and recommended repairs.
Morrison Plumbing & Mechanical Offers You Drain Repair Services in Toronto: 24 hours a day, seven days a week with no additional charges for after hours or weekends.
Explore More Services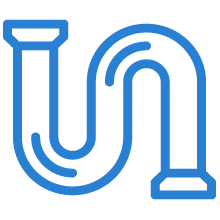 Clogged drains are a nuisance – unwanted materials taking up residence in your pipes. These issues are a gradual build-up, meaning these pesky drainage become durable and grow into tough blocks.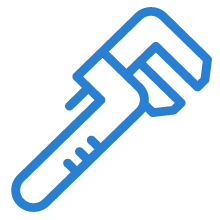 Have a sewer back up? Need a sewer line repair? Our team of experts can help you fix any issue your home is experiencing.

In a finished basement, this can damage the foundation of your home, ruin the flooring and walls, damage furniture, and leave lingering problems like mold growth.