Drain Contractor in Toronto
Morrison Plumbing & Mechanical
Looking for a drain contractor in Toronto?
Most people are familiar with the typical clogs you can see around the home – flushing too much toilet paper, having excess food in the kitchen sink or hair clogging the bathtub drain. Clogged drains are a nuisance – unwanted materials taking up residence in your pipes. These issues are a gradual build-up, meaning this pesky drainage become durable and grow into tough blocks.
A healthy drain will empty in just seconds. The worse it becomes, the longer it'll take to clear fluids. If you wait until the pipe is completely blocked, you could suffer from more damage, thereby costing more to fix. A clogged drain can happen at any time for many different reasons. The blockage can be caused by excess debris, roots, foreign objects or structural problems in your home's pipes. Such situations make it difficult if not impossible to perform daily activities like bathing and washing dishes.
Over-the-counter drain cleaners are not environmentally-friendly. They're also often corrosive and dangerous to keep around the house if you have children or pets. Professional plumbers will often employ clean ways to keep your drains clean and clear.
Professional Drain Cleaning Services
After a proper assessment and diagnosis of your problem, our team members will determine the best solution to solve the issue. The job may require a simple drain snake, rooter machine or even our water jetter. Our drain cleaning staff will provide you with a fast fix and share tips with you to prevent future clogs.
Morrison Plumbing & Mechanical Offers you Drain Cleaning Services: 24 hours a day, seven days a week with no additional charges for after hours or weekend.
Explore More Services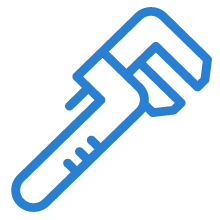 Have a sewer back up? Need a sewer line repair? Our team of experts can help you fix any issue your home is experiencing.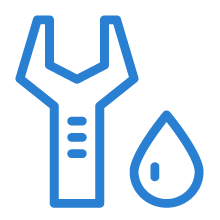 We're equipped to help out all types of plumbing services, including drain & sewer cleaning, water heater repair, repiping, sewer replacement.

In a finished basement, this can damage the foundation of your home, ruin the flooring and walls, damage furniture, and leave lingering problems like mold growth.