Frozen Pipe Services in Toronto.
The extreme cold combined with wind chill creates a substantial risk of burst or frozen pipes. Freezing water turns to ice within pipes, which in turn can expand and block the line. This blockage can create excessive pressure throughout the system and cause pipe failure in vulnerable places—no matter if the pipe is made of plastic, copper or steel. Even the smallest of cracks can unleash more than 250 gallons of water in a single day. While bursting is not guaranteed, it is not a risk you want to take.
Our latest technology can:
Safely, quickly and efficiently thaw up to 175 feet of 1.5-inch (or less) diameter metal lines. It warms metal pipes enough to thaw outer ice layers. Water pressure then melts the remaining blockage. Tearing up floors, breaking through walls, using hazardous torches or digging up pipes in frozen ground is a thing of the past. With our safe pipe thawer, Morrison Plumbing and Mechanical accomplishes the job faster and easier than ever before.
Morrison Plumbing & Mechanical Offers you Frozen Pipe Services in Toronto: 24 hours a day, seven days a week with no additional charges for after hours or weekend.
Explore More Services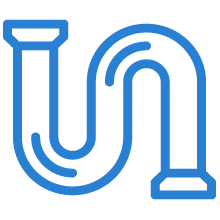 Clogged drains are a nuisance – unwanted materials taking up residence in your pipes. These issues are a gradual build-up, meaning these pesky drainage become durable and grow into tough blocks.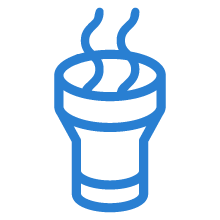 If you smell a sewer-like odour inside your home, chances are it is sewer gas escaping from the drain system.

We can help you with full drain system inspections to identify the exact source of your problems. Sometimes we find clogs, roots intrusions, or cracked, crushed or misaligned pipes.